What We Do - Areas of Practice
SOAR provides a range of flexible services, tailored to suit your needs:
Medical Assessment
SOAR arranges regular onsite, offsite (telehealth) medical and therapy clinics, these can be tailored to best suit the needs of your business and your workers.
At these clinics, we:
conduct job specific pre-employment medicals

examine new work injuries

arrange investigations and specialist referral where appropriate

see patients in review from previous injuries

assess non-work related injuries to determine further injury risk

perform return to work assessments.
We work proactively to ensure you have the strongest and most productive workforce.
Drug and Alcohol Programs
SOAR can conduct a variety of testing, at your request, including pre-employment and pre return to work testing.
Physio
Our onsite Physiotherapists use a variety of techniques and therapies in the treatment and rehabilitation of patients who are affected by physical problems caused by illness, disability, injury or ageing.
Prolotherapy
Prolotherapy is an alternative therapy that can help repair ligaments. It's also known as regenerative injection therapy or proliferation therapy. This treatment is meant for injured joints and connective tissue.
Radiology, X-Ray and CT scans
Hurstville has an on-site imaging centre which offers CT scans, X-Rays and ultrasound. The imaging services are available during normal office hours and they have an on-call service. Should MRI's be required, we refer locally to Waratah Private Hospital and organise transport for any in-patients.
Laverty pathology collection rooms are located within the hospital on level 1, no appointments required for patients. They are open 7 days a week.
Dieticians
Our dieticians will help you understand the relationship between food and health and how it plays a role in your life. We will assist you in creating achievable dietary goals that suit your lifestyle.
Manual Handling
SOAR will reduce injury frequency and severity by developing individual programs for workers. SOAR can develop a coaching strategy for each worker, provide individual programs written by skilled physiotherapists and current strength and conditioning coaches, using their experience with Australia's elite football teams.
Health and Wellness Programs
Seeking to maximise the health and performance of your workers. SOAR will assess the health risks of the workforce by conducting simple, on-site reviews and recommending strategies.
Of course your workers are your best assets. We will maximise their health and performance to help you decrease absenteeism and consequently increase productivity and workplace morale.
Remedial Sports Massage
Remedial massage can stimulate the blood supply, make joints more mobile, and help to repair damaged tissues.
Some health problems that are often treated with remedial massage include sporting and dance injuries, muscle cramps, whiplash, muscular atrophy, fibrositis, spondylitis, arthritis and frozen shoulder.
PRP Injections
Platelet-rich plasma (PRP) therapy uses injections of a concentration of a patient's own platelets to accelerate the healing of injured tendons, ligaments, muscles and joints. These activated platelets are then injected directly into your injured or diseased body tissue.
Body Composition
This is a variation on the technology used for bone density. A non-invasive test in a lying supine position that takes approximately 10 minutes. The candidate receives a report outlining their ratio of lean body mass skeletal and visceral fat. This gold standard measure is performed on referral at Hurstville Private Hospital by Dr Klaus Stelter.
Metabolic efficiency
This is a non-invasive test involving lying quietly for 10-15 minutes while respiration is measured and expired oxygen and carbon dioxide levels are read. This is then calculated in an algorithm to provide resting metabolic rate in kilocalories per day. This is a great benefit to patients, dietitians and nutritionists in structuring appropriate caloric intake. Dr Mike Jamieson can perform this testing in the Musculoskeletal Institute of Hurstville.
Fatigue Management
Developing safe work schedules and identifying employees most at risk of injury through fatigue.
Vaccinations
For Influenza, Hepatitis A and B, Tetanus and Q-fever can be arranged for all industrial sites, as required by the Australian Standard Vaccinations Schedule.
Occupational Rehabilitation
SOAR assembles a team of local specialists to meet your needs, including:
Physiotherapists, sports massage therapists

Occupational Physicians assessing worker's exposure or identifying hazardous environments

Sports Physicians to manage musculoskeletal issues, medical conditions and exercise prescriptions.
Cortisone Injections
Cortisone shots are injections that may help relieve pain and inflammation in a specific area of your body. They're most commonly injected into joints — such as your ankle, elbow, hip, knee, shoulder, spine and wrist.
Diagnostic ultrasounds
This procedure is most often used in the shoulder, knee or hip, but may also be helpful in other joints. To make sure the injection goes into the joint itself where it has a better chance of working, the injection needle is guided by using pictures or images, most often using ultrasound.
Bone density
Dr Klaus Stelter performs bone mineral density scans on site at Hurstville Private Hospital. This non-invasive test can be completed within 10-30 minutes. A report will be provided to the referrer outlining the results.
Vo2 max and sub-max testing
This maximal test in which maximum oxygen consumption is measured during intense exercise will be completed by a Physiotherapist/Exercise Physiologist alongside Dr Mike Jamieson in the Musculoskeletal Institute of Hurstville. All test results will be provided in a written report to the referrer.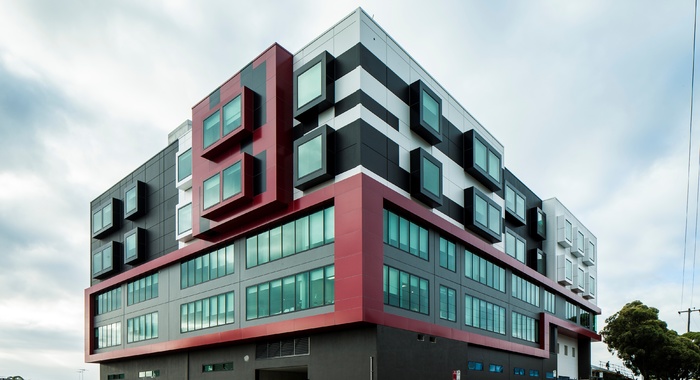 SOAR has provided injury prevention, treatment and management services to Australian businesses and elite sport for over 10 years. 
SOAR provides access to the following proven benefits:
Strong network of skilled care
Immediate access to experienced care – one point of contact provides instant advice, onsite treatment or helps you locate the best local specialist in the shortest timeframe.

The correct diagnosis – SOAR and its strong network of medical specialists are the well respected in their fields. The sooner the correct diagnosis is made, the faster the best treatment can commence.

Flexible treatment options – we help you navigate the medical system to get you the best treatment option for your needs. 
Faster return to work
Faster and safer return to work times – our proven treatment programs, in use by world-class sports teams.
Dramatic cost cuts
Significant reduction in workers' compensation premiums – SOAR's clients consistently pay the lowest premiums across their industry. 

Our clients consistently measure absenteeism below 5% – this is because SOAR health and wellness programs keep your employees in top physical condition to perform their role.

Decreased cost of claims  – SOAR's well regarded skills and strong relationships with insurers accelerates approvals and evidence based time-effective treatment.
Seamless injury management
Reliable, efficient communication – our one point of contact and injury management system means you remain informed as to what's happening to your injured workers, regardless of your geographical location. 

Instant access to accurate data – SOAR's injury management system gives you real time access to data on the status of individual injuries, recovery updates, treatment programs and likely return to work dates, as well as enabling trend reporting and OH&S strategy development. 

After hours care – including weekends and after hours to attend to your needs.
Enhancing your bottom line
Greatly improved productivity – fewer injuries and illness means less disruption to work schedules and no need for replacement staff.

Enhanced employee morale – meaning greater productivity and improved loyalty to your business.

The ultimate benefit: enhanced profitability – working together the above benefits will help you achieve better profitability, your ultimate goal.